Creation Myth intaglio print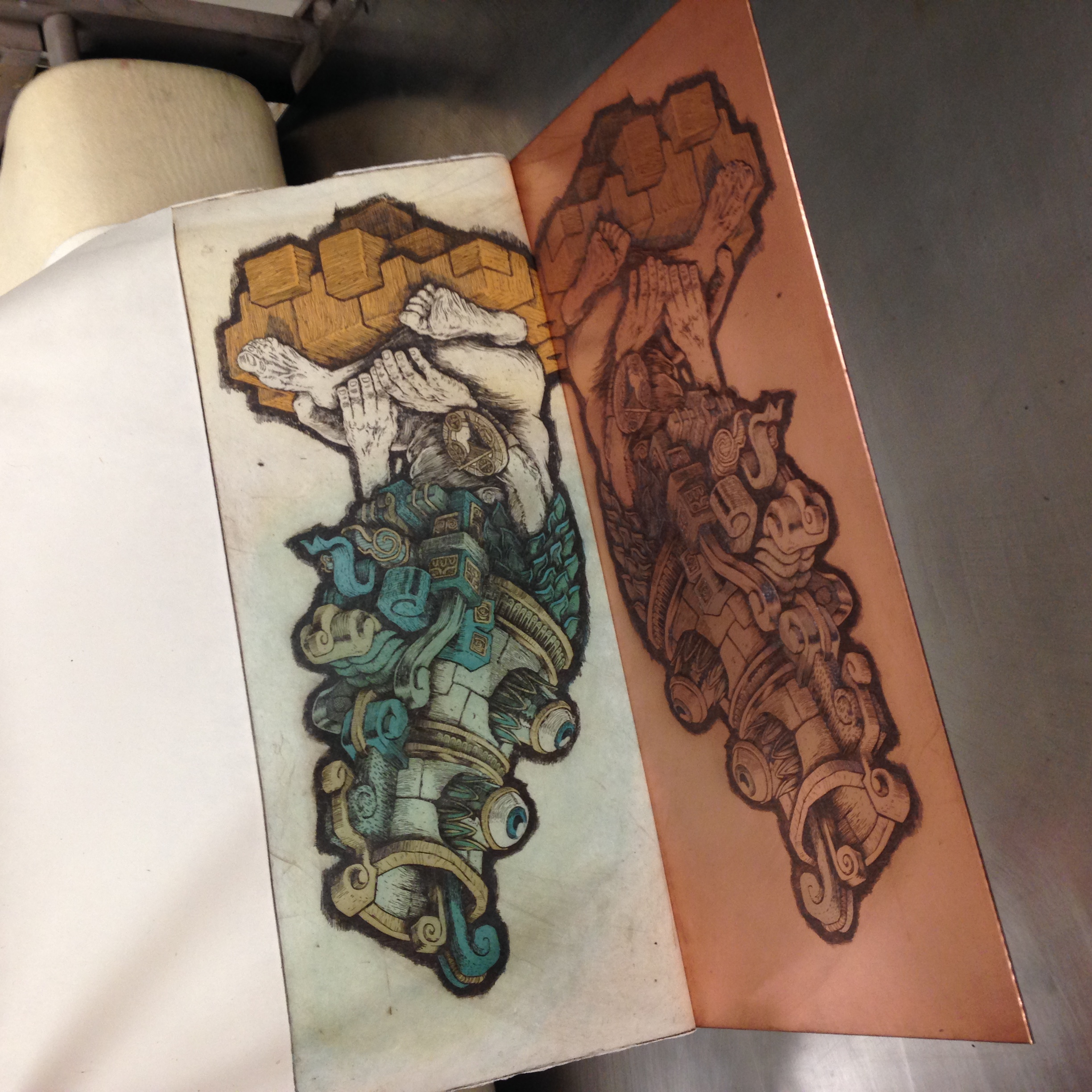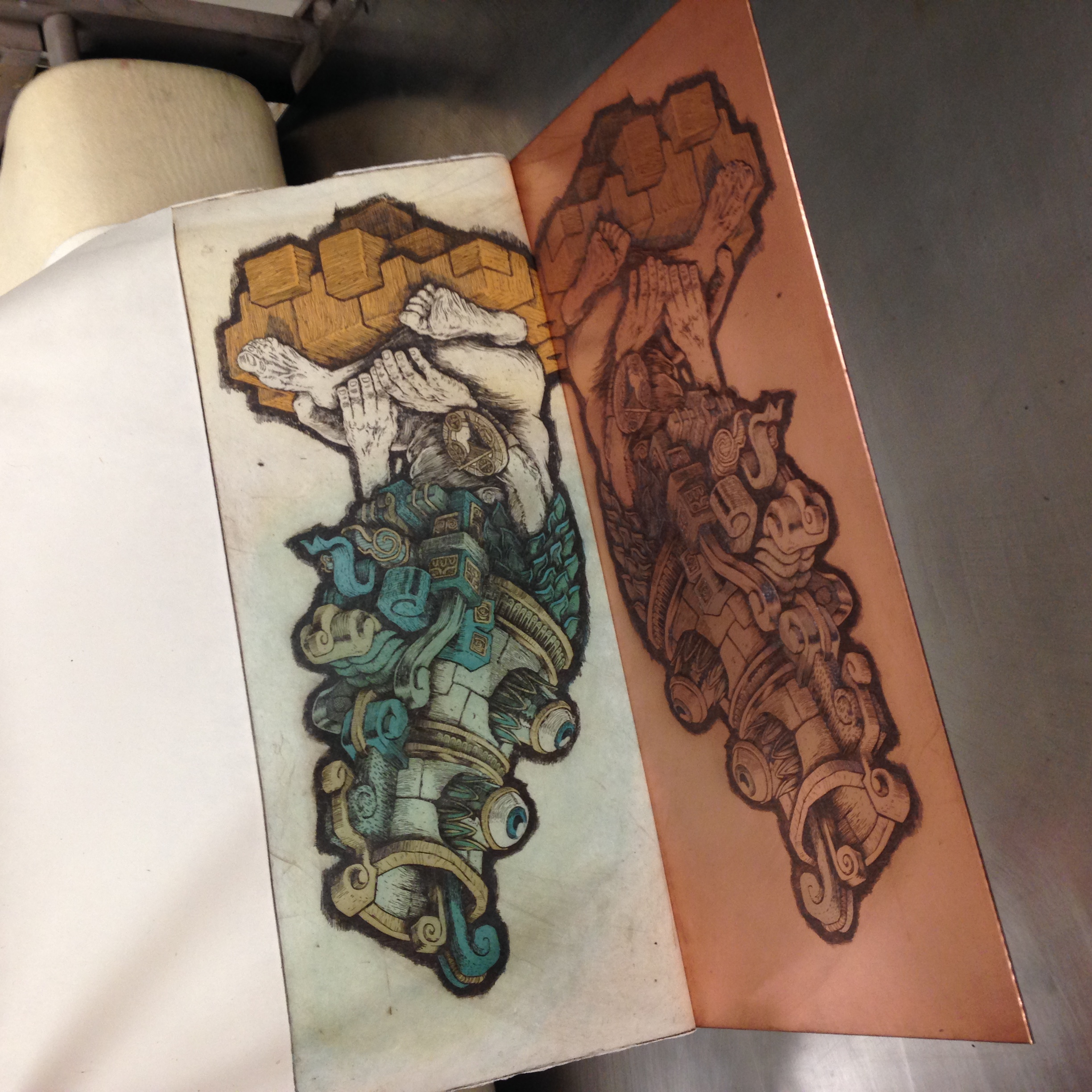 Creation Myth intaglio print
A promethean figure sits contemplatively atop a chunk of architecture as he drifts through space, spewing forth the cosmos in this brand new multi-color intaglio print.
Creation Myth was painstakingly and expertly printed from six separate acid-etched copper plates by the printers of Edinboro University's Egress Press. It was printed on handmade paper from the Morgan Papermaking Conservatory created specifically for this print and mounted on a sheet of 30"x11" cotton rag paper that bears the distinctive Egress Press chop-mark.
Due to the complexity and difficulty of it's printing, Creation Myth was produced in an extremely limited edition of 20 impressions split equally between Egress Press and myself. I am excited to offer for sale a small number of impressions of this gorgeous multi-color intaglio print.